Products tagged with 'Melodrama'
Melodrama by Craig Sodaro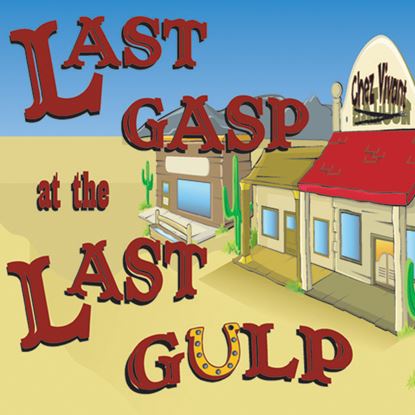 59 pages
6 m, 11 w
Doc Robbins, a dentist with a heart of stone, rules the town of Last Gulp with an iron fist. Though folks treat Doc with due respect as their mayor and the only "medical" man in the territory, there's no shortage of suspects when he dies following a swig of rat-poisoned sarsaparilla. Everybody, it seems, had it in for Doc. Bonnie Vivant wanted to turn her old saloon into a fancy restaurant, but Doc wouldn't let her. Three old prospectors Crusty, Dusty, and Musty, all resented the fact that Doc had jumped their claims and wondered if he ever struck it rich. Af...
Melodrama by J. Eminhizer and M. Hynes 20 pages
5 m, 5 w
Sally Sweet (Buffalo Bill Chip's girl) controls the water for the whole valley where Baron von Broccoli owns most of the land. Now the Baron has a dream to change the eating habits of America - from sugar-frosted broccoli flakes to brocale, an alcoholic drink. He needs more land and LOTS of water. Therein lies the plot. Enter Caesar Salad, a hired killer; Tom O'Hawk, an Irish-Indian; and the BLOBS (Broccoli Lovers Of Broken Stump).
Melodrama by Whitney Ryan Garrity
54 pages
4 m, 6 w
Faced with losing the Last Chance Inn once again, Ma and Pa Culpepper turn to glamorous Sahara Hartburn. Sahara pays off their loan with money from a "well-heeled admirer" and promptly takes over the inn. Transformed into the Hartburn Hotel, the place becomes a residence for young ladies with a "no men allowed upstairs" policy. Sahara schemes to find a scandal that will give her new venture some publicity, and finds it when the new schoolteacher, Polly Sincere, is paid a visit by her dapper and devoted boyfriend, Jasper Jones - in her room! To escape, Jasper ...