Interactive Plays & Musicals
Interactive Musical by Get-A-Clue Productions
44 pages
5 w
You've been sent to jail, so prepare to be "booked" by a singing Marcia Clark wannabe. In your holding cell, you will meet four zany women who are awaiting trial for murder. As the plot unfolds, so do the motives. Who killed Roger Mills? Could it be his pretentious sister, a co-worker who thinks she is Elvis, that sweet little girl next door, or his massage therapist who happens to deal drugs on the side? Your audience will be actively involved in this campy comedy by sifting through the physical evidence in the case and finally choosing the ending they want ...
Comedy Mystery by Craig Sodaro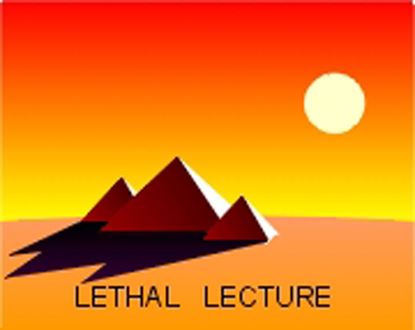 41 pages
2 m, 4 w
Every time Polly Peabody's in charge of something, it's murder - literally! In this hour-long play, she's program chairperson for Professor Hazelton Crandall's presentation, "Journey Through the Pharaoh's Tomb." Unfortunately, the poor professor needs his own tomb before Act I ends, because he's murdered. Miss Peabody narrows the suspects to four: the professor's estranged wife, who wants to sell the artifacts; the professor's vivacious, if vacuous, girlfriend; his longtime colleague and friend; and a reporter who'd do anything to get a story and keep his job...