Products tagged with 'Youth'
Musical Theatre Youth by Meridee Stein
30 pages
Flexible cast of 16 or more
Join Clever Jack, a loyal family cow, a Peddler who sells magical beans, a Goose that lays golden eggs, a magical Harp, a mean Giant, and other delightful characters in this rousing musical! A dozen original songs ranging from ragtime to bebop push this musical to the top! You can't help but snap your fingers to the chorus' opening song, "Long Ago," and if a softshoe number, "Two Little Lonely Bags of Money," doesn't make you want to get up and dance, we can guarantee the finale with its hoedown quality certainly will! Multiple stage levels make it easy for J...
Musical Youth by Madeline Rossettini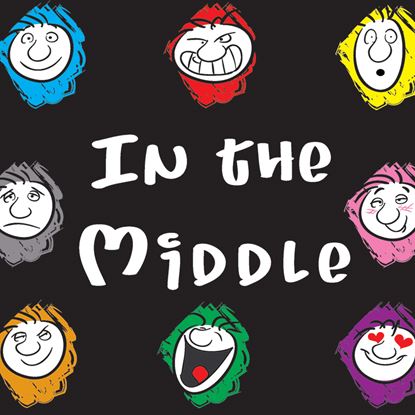 36 pages
Large, flexible cast (approx. 17 boys and 19 girls)
If you want to know what really goes on in middle school, join these students as they perform insightful songs highlighting their monologues and scenes. "Doing the Tag" introduces friendships and rivalries, "Hanging in the Hallway" finds a girl longing for the boy of her dreams to notice her, and "I'm Hot/I'm Not" shows us all about popularity. "America" tells the troubles facing a foreign-born student, while "Cambiata" deals with the challenge of the unchanged male voice in chorus class. "Hormonal Blues" finds a boy in the throes of first love with a girl he...
Musical Theatre Youth by Joseph Kochiss
0 pages
Large, flexible cast (minimum of 15)
Four timid page boys in the Court of King Arthur will soon become squires by performing acts of courage and skill. The girls of the court chide them for their fear and lack of ability. Merlin the Magician helps the boys in adventures that include rescuing their teacher, Lady Katherine; subduing the Grouchlinks, the evil slaves of Morgan LeFey; and slaying a dragon. Very clever lines with comedy situations. Some 13 songs including "I Don't Want to Go," "Knock! Knock!" "The Wishing Song," and "Dragons in England."
Musical Theatre Youth by Berger And Landes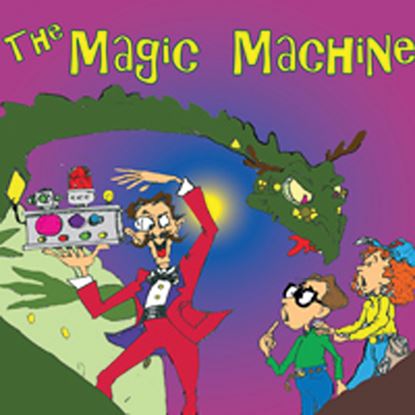 40 pages
Approx. 6 m, 5 w, 6 flexible, extras. Much doubling possible
Calvin is a slight youngster who can't compete with the more athletically-inclined kids in the neighborhood. A wise magician lends him an old "Magic Machine." Through its erratic powers Calvin, his best friend Jenny, and a lost dragon drop into odd versions of three fairy tales. In "The Three Little Bears" Calvin stops the bears from eating them for dinner and teaches the bears how to be happy. In "Rumpelstiltskin" Calvin helps the miller's daughter by shouting out the evil little man's name, and in the third story, "Alice in Wonderland," Calvin stops the cou...
Musical Theatre Youth by Greg Palmer Cliff Lenz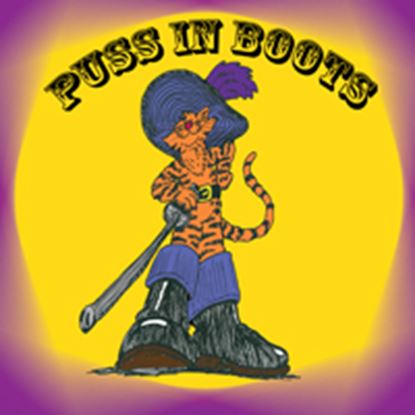 55 pages
Flexible cast, approx. 10 m, 4 w (or 7 actors with doubling)
A musical version of Charles Perrault's story, done in the style of the English Pantomime, and featuring the various pantomime traditions including a "Pantomime Dame" (played by a male), "Principal Boy" (played by a girl), "Principal Girl," fairies who talk in rhyme, and significant audience interaction. This script, with six delightful songs, was commissioned by Seattle Children's Theatre and later televised. A wonderfully antic version of the popular story with enough action for any member of the family. Recipient of the "Ohio State Award Best Children's Pr...
Musical Theatre Youth by Wayne Simpson Joy Kurtz
52 pages
Flexible cast, approx. 10 m, 4 w (or 7 actors with doubling)
A one-set operetta about the 1880s Colorado mining town of Dead Dog Gulch - oops, we mean, Columbine Valley. You see, the ladies of the Beautification Society have purtied the town - the general store is now a pink "emporium," and even the jail - well, crime is down because no man would be caught dead in it! Now the miners are always fighting, that is, until the cowboys arrive and start shooting and making fun of this sissy town. The kids and ladies solve the problem but pretend the miners did it all. Unison songs. About 60 minutes.